News Stories
Shepherd's Heart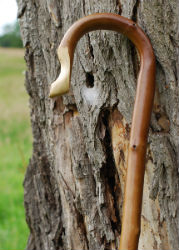 "The harvest is plentiful; the workers are few" Matt. 9:37
How we praise God for the vision the Lord has blessed us with at Higher Ground Ministries and Higher Ground School of Ministry! "Outreach and training outreach ministers". That's our story and we're sticking to it!
By God's grace, we facilitated 14 outreaches in November and December resulting in 216 people giving their heart to Jesus!
From the brutal environments of jails and prisons and homelessness to the innocence and simplicity of children's homes and nursing homes … JESUS is mighty to save!
It is true that none can come to Jesus without the Spirit (Jn. 6), but it is equally as true we are called and commissioned to go and tell the good news! (Rom. 10; Matt. 25). Outreach is God's heart. Outreach costs. It requires us to sacrifice. It cost Jesus His life.
II Jn. 4 says, "I have no greater joy than seeing my children walking in the truth". This is the fruit of HGM & HGSM! What joy we had traipsing through the woods on Thanksgiving looking for the homeless with an 81 yr. young HGSM student or the amazing turn out of 20+ HGM outreach ministers reaching out to the Carpenter's Children's Home with love and gifts and Jesus!
Our Christmas Eve outreach at Putnam Prison was the icing on the cake! Our team of 18 included: 6 pastors; 7 HGSM students & 4 HGSM graduates. We brought 460 BK Whoppers, cards, gifts, a mime and the Good News to 411 prisoners in 2 services and watched 69 prisoners receive Jesus. That's what I'm talkin' about! Ladies and gentleman – the church has left the building!
---