Who We Are
Higher Ground Ministries is a full gospel ministry committed to lifting up the name of Jesus, meeting specific needs and winning the lost through Spirit-led outreaches and the training of outreach ministers.
---
Our Vision
The vision of Higher Ground Ministries is to call, train, equip, empower and release outreach ministers to the glory of God. We are committed to identifying and activating a wide variety of ministry gifts for the express purpose of winning the lost to Christ.
---
Jim and Jean Brissey Overseers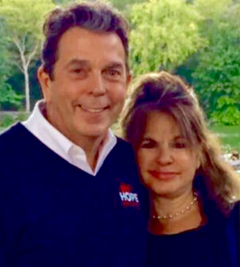 Pastors Jim and Jean Brissey founded Higher Ground Ministries In 1999. They have facilitated countless outreaches and seen many thousands give their hearts to Christ. Jim & Jean are both ordained by Drs. Rodney & Adonica Howard-Browne, Revival Ministries International. Jim earned a Bachelor of Biblical Studies from Omega Seminary and Jean earned an Associate of Theology from Spirit Life Ministries. Jim & Jean have two grown kids who serve, along with their spouses, at Higher Ground Ministries. They also have 6 precious grandkids: Meagan, Elicia, Gina, Jimmy, David & Joey.
---
Steven and Connie Mueller Pastors
Pastors Steven and Connie have a heart for God's people. Their desire is to see people walk in freedom, grow in Christ and fulfill the plan that God has for them. Connie has been with Higher Ground from its founding and has served in a variety of ministries including worship, the dance and nursing home outreaches. Steven joined Higher Ground in 2001 and led worship for a number of years and currently leads the monthly outreaches to the Tomoka Main Unit. Connie earned a Bachelor's Degree from the University of South Florida and both earned Associate of Biblical Studies from Omega Bible Institute Seminary. Steven currently works as an Internet software developer and Connie is a physical education instructor. They have two amazing boys, David and Joseph.
---
Jimmy and Melissa Brissey Associate Pastors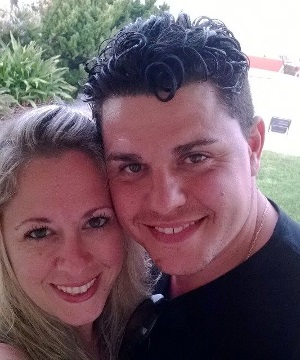 Pastors Jimmy and Melissa lead worship, write their own songs and minister as the Lord leads. Both Jimmy and Melissa served as the Higher Ground Children's Church leaders for fifteen years and are graduates of Higher Ground School of Ministry.
---