News Stories
August 2012 Outreach Update
De Colores!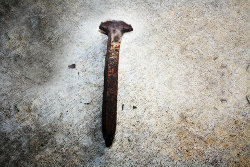 The Holy Spirit continues to lead and bless as we answer His call to "outreach and the training of outreach ministers". Here's a snapshot of our August outreach activity:
Aug. 4: Tomoka Prison – 50+ prisoners attended … 12 men rededicated their life
Aug. 9: Tomoka Work Camp – 40+ inmates attended … 4 prisoners were saved
Aug. 11: Janet McFeren Funeral – 80 attended …19 rededicated their life to Jesus
Aug. 20: Alliance Retirement Home – 35 seniors attended … all received prayer
Aug. 20: Putnam Prison – 70 prisoners attended…17 men gave their life to Jesus
Aug. 25: Street Evangelism … 3 individuals invited Jesus into their hearts
Higher Ground School of Ministry is continuing – the 16 month ministry school offers licensing & ordination opportunities. Classes are available in person, by correspondence or online at www.highergroundministries.org. If you or someone you know is called to ministry, please check out HGSM or give us a call with any questions.
Pastor Jim read and recorded his book, STEP 13. It is now available as an audio book. It consists of 7 CD's and is approximately 7.5 hours in length. STEP 13 chronicles Jim & Jean's journey from before Christ, through alcohol addiction, into their present ministry. This true story is inspiring especially to those battling some life controlling behavior. Pray about getting a copy for yourself and one for a friend or loved one in need of help. The new STEP 13 audio book is available for a $25 donation to HGM.
Also new to our website, you will find an opportunity to register to win an excellent condition 2003 Chevy Van. Raffle tickets are $5 each. On Christmas Eve, during our Christmas Eve service at Putnam Prison, one of the brothers-in-blue will draw the winning name. The winner of the van will be announced on our website on Christmas morning! The proceeds from this raffle will go to help cover the cost of our next mission trip. June 9-15, 2013, we will be leading a mission to the Lakota Indian Reservation in Bullhead, South Dakota. Please pray about registering online or sending a check with a note as to how many tickets you would like to purchase. We will send you your ticket stubs and register you in the drawing. Please just make a note on your check how many tickets you wish to purchase. The Blue Book value of this great condition van is $5,500.
So many ways for you to partner with Higher Ground Ministries! You can now become a ministry training student …. purchase copies of Pastor Jim's new STEP 13 audio book … or purchase some raffle tickets to help our young people join the mission to the Lakota Indians. Please do pray and ask the Holy Spirit what He would have you do to be a part!
Together we are making a difference! Thank You & God Bless You!
---