News Stories
December 2012 Outreach Update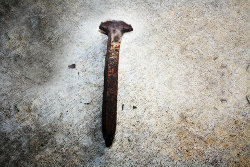 December was amazing! God's grace fell like rain on each of 10 outreaches. We witnessed the Holy Spirit touch and change lives in 3 prisons, 2 nursing homes, a children's home and the Seafarers – 120 people gave their heart to King Jesus!
Here's a snapshot:
Dec. 1 – Tomoka Prison, Daytona … cookies, coffee & The Good News was given to 50 prisoners. Many brothers-in-blue received prayer. 1 man gave his life to Christ.
Dec 8 – Carpenter's Children's Home, Eustis… more than 100 folks attended the Carpenter's Christmas Party. Our team brought gifts to each of the 16 special kids; brought special music, puppet ministry and a Christmas message. 7 folks gave their hearts to Jesus.
Dec 9 – Carlton Shores Retirement, Daytona Beach… 23 seniors attended this special gathering. There was a time of worship and testimonies. The Gospel was shared and 1 senior received Jesus.
Dec 13 – Tomoka Work Camp, Daytona… cookies, coffee, testimonies, a drama and a Gospel message were shared with 40+ prisoners. 8 men came forward to give their life to Jesus.
Dec 17 – The Alliance Home, DeLand… blankets were distributed by children to 30 seniors; we enjoyed a time of singing & sharing Christmas Carols. 4 Seniors were saved.
Dec 22, 23 and 24 – Sea Farer's of Cocoa… the Good News of Jesus and His love was proclaimed to more than 100 foreigners over the 3 days. 5 foreigners were born again!
Dec 24 – Putnam Prison, E. Palatka… a team of 19 brought 450 Burger King Whoppers, 60 Bibles, 120 stamped cards, Christmas Cards made by kids, special music, testimonies and the Gospel was proclaimed at 2 Christmas Eve services. 216 prisoners attended the first service, 224 attended the second service. 86 men came forward to receive Jesus! ?
Dec 29 – Tomoka Prison, Daytona… 150 Chic-fil-A sandwiches, chips, cookies, coffee, special music, testimonies and The Good News were shared. 8 prisoners gave their life to Jesus.
We want to thank our Higher Ground partners who helped make these outreaches possible. Your love, prayers and encouraging financial support are a great help as we go.
We continue to train outreach ministers through Higher Ground School of Ministry.
We offer training and licensing for ministers at www.highergroundministries.org. If you or someone you know is called to ministry, please take a moment and check out HGSM.
Please ask what love gift the Holy Spirit would have you send as we press on into 2013
---