News Stories
July 2012 Outreach Update
De Colores!
He is risen! He is risen INDEED! Aren't you glad you serve a risen Savior! Where would we be if the stone was not rolled away? Our God is a stone-rolling, death-defying, awe-inspiring Brother-King and He loves us with an everlasting love!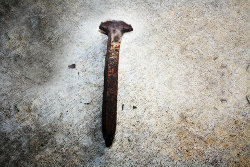 It is His Love that compels us to continue pressing on and proclaiming the timeless and priceless message of Jesus' love … His cross … His resurrection and His forgiveness
In June our team spearheaded the following outreaches:
June 2 … Tomoka Main Unit – about 50 prisoners attended. We had an anointed worship time and 12 prisoners came forward to commit their lives to Christ.
June 14 … Tomoka Work Camp – 20+ inmates attended a powerful time of praise & testimonies. 3 received Jesus.
June 16 … Fan the Fire – Del "Cowboy" Horton and team led a fabulous family outreach to 100+ folks. All were mega-blessed
June 17 … HGM Children's Church – 4 kids received Jesus
June 18 … Alliance Retirement – several from HGM ministered to 24+ senior saints. Many prayed for. 1 salvation reported.
June 23 … Homeless Outreach – HGM team partnered with Extreme Faith Church and provided food & clothing to dozens of needy & homeless. 11 folks prayed to receive Jesus!
June 25 … Putnam Prison – approx. 80 prisoners came out for an amazing time of worship The Holy Spirit changed lives as 30 men came forward to commit their lives to Jesus.
July's outreaches so far:
July 4 …. 3 children led to Jesus with the Gospel script!
July 7 …. Tomoka Prison Main Unit: 50+ prisoners… 10 brothers in blue received special prayer.
July 8 … Carlton Shores Retirement Home (Daytona Beach): 19 seniors ministered to – 4 salvations
July 12 … Tomoka Prison Work Camp:  More than 30 prisoners attended, the movie Courageous was enjoyed by all – several men received special prayer
July 16 … Alliance Retirement Home: 25 Seniors were ministered to – 4 veterans received special prayer
When words fail prayers prevail. Words really cannot convey our heartfelt appreciation for your encouragement and support of this outreach ministry. We remember our partners in our prayers. (Phil. 1:3) We want you to know as you sow your prayers and finances into Higher Ground Ministries you are with us in spirit on every outreach and each soul that is won to Jesus is credited to your account in heaven. Jesus instructed us to 'store up treasure in heaven'. As we press on by His grace and proclaim the Good News of His gospel, that's exactly what we are doing. To God be all the glory. Thank you for helping!
---